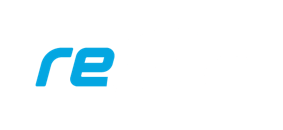 Hos reTyre er vi ikke bare lidenskapelige omkring innovative produkter, men vi er også en aktiv aktør i kampen for miljøet. Med vår revolusjonerende teknologi har vi allerede tatt store steg innen bærekraftige løsninger, og nå søker vi etter en Business Developer IT for å styrke vår administrasjonsavdeling. Er du den detaljorienterte og løsningsorienterte personen vi ser etter, som kan lede vår IT-struktur til nye høyder? Er du klar til å bli en del av denne grønne revolusjonen i våre nye lokaler i Ski?

Hva kan jeg forvente av jobben i 2023?
Som vår Business Developer IT vil du ha en nøkkelrolle i å håndtere og forbedre alle våre IT-systemer. Du vil være ansvarlig for alt av software og IT sikkerhet. Vi har flere behov som må dekkes fremover. Blant annet trenger vi et nytt ERP-system, eller en optimalisering av dagens, optimalisering av bruk av Dropbox, Lastpass, og House of Control. On- og offboardingsrutiner (og opplæring) av nye ansatte. Du vil være selskapets vokter av IT-sikkerhet, samtidig som du utvikler rutiner og protokoller for å beskytte vår voksende databank. Ved behov, vil du også kunne bidra inn mot nettsideoptimalisering og SEO.
Hva kan jeg forvente av jobben i årene fremover?
reTyre er i sterk vekst, og med teknologiens stadig voksende betydning i dagens forretningsverden, vil det være økende behov for IT-kompetanse og utvikling. Ditt ansvarsområde vil utvide seg med tiden, og dersom skaper gode resultater for bedriften, vil du kunne få muligheten til bidra i enda større grad til å sette retningen som bedriften går i innenfor IT. Vi vil også forvente at du kommer med nye forslag til nye software med eller uten kunstig intelligens som kan hjelpe til med å optimalisere ulike arbeidsprosesser i bedriften.
Hvem er du?
Kanskje har du tidligere erfaring innen IT-utvikling, systemadministrasjon, eller lignende felt. Du forstår viktigheten av en stabil, sikker, og effektiv IT-infrastruktur. Med en kombinasjon av detaljorientering og løsningsorientering, ser du både de små detaljene og det store bildet, og evner å ta ansvar og initiativ, og kan pushe bedriften i riktig retning. Du har i tillegg evne til å forstå komplekse IT-systemter og funksjoner og formidle de på en pedagogisk måte, og med det skape en optimisme rundt nye ideer og løsninger som du kommer med til de andre ansatte.
Arbeidsoppgaver:
• Softwarehåndtering og oppdatering
• Ansvar for adminrettigheter og passord
• Bidra til nettsideoptimalisering og SEO
• IT-sikkerhet, utvikling av sikkerhetsrutiner og -protokoller
• Samarbeid med ulike avdelinger for å forstå og imøtekomme deres IT-behov
• Andre relevante IT-relaterte oppgaver
Ønskede kvalifikasjoner:
• Erfaring innen IT-utvikling eller systemadministrasjon
• God beherskelse av norsk og engelsk – både skriftlig og muntlig
• Kunnskap om SEO og nettsideoptimalisering
• Erfaring med IT-sikkerhet
Ønskede egenskaper:
• Detaljorientert og løsningsorientert
• Tar selvstendig ansvar og initiativ
• Evner å jobbe både selvstendig og i team
Hvem er kollegaene mine?
Du vil jobbe i administrasjonsavdelingen, men samarbeide med alle avdelingene i reTyre. Din nærmeste leder vil være Alex (COO), men forvent tett samarbeid med Paul (CEO), Bjørn (CFO), og Sigmund (CTO).
Hvilke software bruker vi i dag?
• Google Workspace
• Slack
• Monday
• Hubspot
• Dropbox
• Erpag
• Tripletex
• Lastpass
• House of Control
• Miro
• Adobe
• Office 365
• Solidworks
• ++
Hva kan du forvente hos oss?
Ved reTyre vil du bli en del av et selskap som er i rask vekst og som satser tungt på innovasjon. Vi verdsetter teamfølelse, hvor alle bidrar med sin unike kompetanse for å nå våre felles mål. Vi deler ukentlig på tvers av avdelingene hvordan det går med de respektive prosjektene vi har gående for å oppnå de målsetningene vi har satt oss.
There's a lot of reasons to join us
Lots of freedom balanced by equal amounts of responsibility

Lots of new challenges - you'll never get bored

Ambition and passion is contagious - come get infected!

Flat hierarchy - Everyone contributes to the direction of the company

Competitive wages

Modern offices in Ski outside of Oslo, only 10 minutes by train. No rush traffic.

Free parking, charging stations, lunch facilities and indoor and outdoor training opportunities
How is it to work at reTyre?
Attitude spreads - and at reTyre the attitude is that nothing is impossible.
We like to think big and have fun while we work. Not one day is the same and you'll quickly realize that it doesn't really feel like work at all.
reTyre can offer you a fast paced, ambitious, professional and social work environment. We're all in this together - and we are creating our work place as we go.